A brand new podcast series called "Among You" provides a safe platform for LGBTIQ+ individuals from Uganda to share their experiences, challenges, achievements, and to advocate for their human rights. The series will focus on issues related to the LGBTIQ+ community in Uganda, covering topics such as discrimination, stigmatization, violence, health and legal issues. "Among You" is produced by Kuchu Times Media Group with support from Uganda Key Populations Consortium (UKPC), our partner under Hivos' Free to be Me program.
By amplifying LGBTIQ+ voices, the project seeks to raise broader societal awareness and understanding of LGBTIQ+ issues and promote a more inclusive and tolerant society. The overall goal of this project is to reclaim the narrative of the realities of LGBTIQ+ persons in Uganda and influence positive attitudes and policy changes.
Atmosphere of repression
Uganda has been historically notorious for its discriminatory stance towards the LGBTIQ+ community. Homosexuality was recently re-criminalized by the 2023 Anti-Homosexuality Bill exactly nine years after the same bill was repealed in the courts of law. Fear and stigma have driven many LGBTIQ+ Ugandans into hiding, unable to express their true selves, leading to a life of secrecy and poor access to social and health services.
In this atmosphere of repression, it is vital to amplify the voices of LGBTIQ+ individuals by sharing their diverse experiences and painting a nuanced picture of the challenges they face daily. This podcast project intends to be a beacon of hope providing a safe space for open dialogue and shedding light on the often-overlooked aspects of our lives.
Candid interviews and intimate conversations
"Among You" features candid interviews and intimate conversations with LGBTIQ+ Ugandans from diverse backgrounds. The series tells on stories of resilience, love, friendship, activism and hope, while highlighting the incredible strength it takes to navigate life under oppressive circumstances. Each episode will delve into unique perspectives, shedding light on various themes and dreams for a more inclusive feature.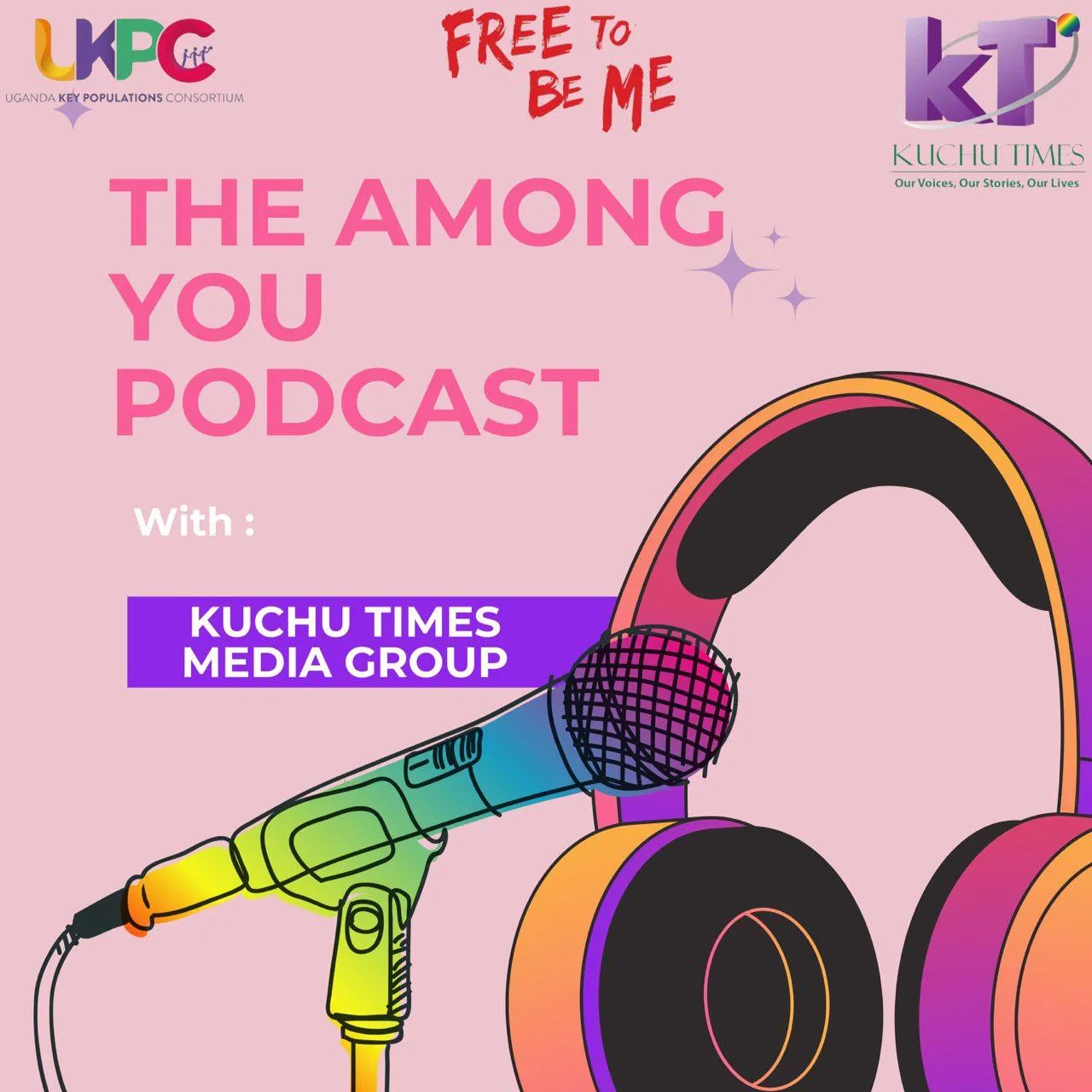 This powerful initiative wants to humanize the LGBTIQ+ community in Uganda and the rest of East Africa. With each brave individual story, the project aims to break the silence, dismantle prejudice and drive societal change, ultimately fostering an inclusive and accepting society.
Tune in on Kuchu Times' YouTube podcast channel to listen, learn and stand in solidarity
Episode One: Health Care
The first episode of Among You dives into the realities of health care access for the average Ugandan. We look at our shared similarities and have conversations about situations where gender or sexuality have been an obstacle to quality health service provision.
About Free to be Me
Free to be Me is an innovative program that builds and maintains a movement of self-confident and diverse LGBTIQ+ organizations and activists who advocate for their human and socio-economic rights. In 14 countries in Africa, the Middle East and Asia we support LGBTIQ+ people so they can assert their rights and start change in their community, country and internationally.