Hivos championing locally-led climate solutions at the Africa Climate Week & Summit
August 29, 2023
This year's Africa Climate Week is taking place from September 4 to 8 in Nairobi, hosted by the government of Kenya. It is being held in parallel with the Africa Climate Summit, also hosted by Kenya. The summit gathers African heads of state to share expertise in "driving green growth and climate finance solutions for Africa and the world" and hammer out a declaration that will represent Africa's joint positions for COP28.
Both events offer civil society the chance to mobilize, put pressure on leaders, and speak out in word and deed. A march is planned for September 4, and a shadow summit (people's assembly) will release a people's declaration.
One of the most urgently needed climate finance solutions, which Hivos is strongly advocating for, is significantly more funding for local climate solutions. Why? Because local communities on the frontlines of climate change know which solutions work best. Yet currently only one in every ten dollars of climate finance goes to local climate action initiatives.
Hivos and partners at Africa Climate Week
Thursday August 31, from 6 to 8 PM at Noir Gallery, Muthangari Drive, Nairobi: A side event with grassroots climate activist in association with International Press Association of East Africa. The activists will brief international media ahead of the summit.
On Tuesday 5 September, Sheila Oparaocha will represent ENERGIA at an official side event: "Women leading to a Just Transition to a Clean Energy Future."
Wednesday September 6, from 8 to 10 AM at Sarova Hotel, Nairobi: A breakfast round table with partners Mama Doing Good and Journalists for Human Rights. The event aims to generate wide coverage of climate solutions by grassroots initiatives across Africa to inform governments and the public.
During Africa Climate Week, Hivos and our partners are hosting several events to highlight climate solutions from grassroots initiatives. Here are two examples of promising local climate initiatives in Kenya that could have significantly greater impact if they were funded by climate finance.
Nairobi's first people's park, in Korogocho, one of the city's largest slums
Christopher Waithaka and a group of friends were tired of losing their friends and family to gun fights and police violence. They also wanted to prevent youths in Korogocho from resorting to a life of crime.
So they mobilized local young people into an environmental group to make their area more habitable. They first cleared the dumpsite by the bridge over the Nairobi River. Then they planted trees, set up a nursery, and improved security for pedestrians and motorists using the bridge. Later they rehabilitated the river and created a green park in the slum, Komb Green, which serves as recreation grounds. To finance their projects, the group started growing vegetables on the rehabilitated grounds using modern techniques like sack gardens and hydroponics.
Chris founded Komb Green Solutions, which now offers loans for entrepreneurial ideas and trains other youth groups in ecosystems restoration and other skills. They even have an official partnership with Nairobi county government. This is exactly the type of local community initiative that should be funded by international climate finance. It's clear what a huge difference they make both to the environment and their community.
Youth groups using Indigenous knowledge to rehabilitate water catchment
Scientists have warned that Lake Victoria is dying due to over fishing and pollution. Meanwhile, the surrounding grasslands have been over grazed, and forests on Indigenous lands are being cut for charcoal.
The young people of Homa Bay on the shores of Lake Victoria have rejected modern Kenya's "get rich quick" attitude. Instead, they enlisted the expertise of their elders to learn how to protect Indigenous land and restore the local environment.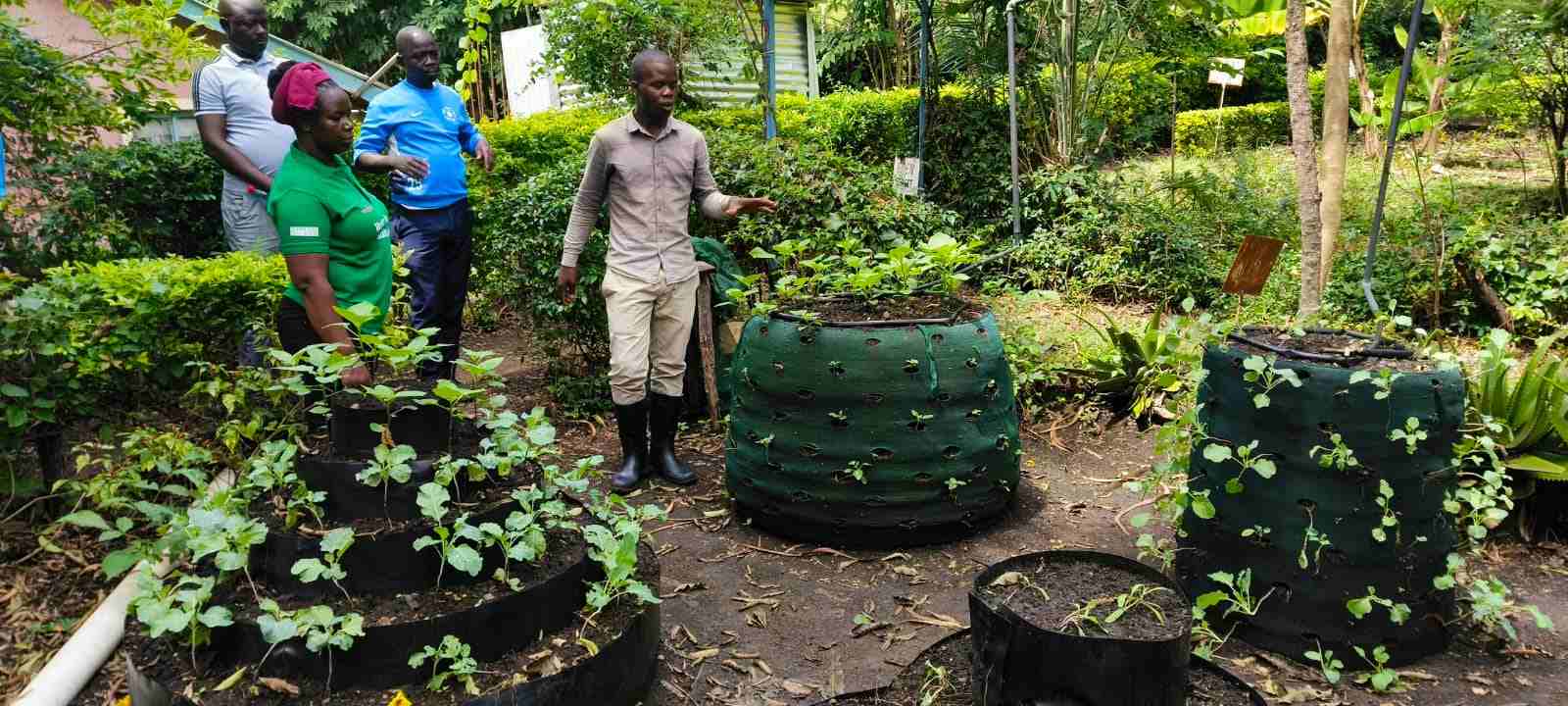 They are currently rehabilitating the Gwassi Hills, which have been severely threatened by human encroachment. This is the highest point in Homa Bay and serves as the water catchment area. The youth group has created a new water catchment area and is running an Indigenous tree nursery that helps with reforestation. The group has also introduced ecologically-sound farming techniques and sustainable fishing in ponds. This shows that local expertise and solutions work, albeit with minimal funding. Just think how much they could achieve if they received international climate finance.
Africa's underfunded potential
So Africa is blessed with huge human potential for creating local climate solutions that are effective, inclusive and just. But international organizations, finance institutions and governments must ensure that local communities receive the funding they need to sustain and upscale their climate solutions so the benefits can be felt by all.