By Hugo Schiffers from the Voices for Just Climate Action team
The first Africa Climate Week took place in Nairobi, Kenya from 4 to 8 September. It ran parallel to the African Climate Summit, where African leaders gathered to hammer out collective positions ahead of the COP28 climate conference in Abu Dhabi.
Hivos East Africa director Kennedy Mugochi called the summit "a critical opportunity for African leaders to take action on climate change," and "an opportunity to make bold commitments to protect the planet and its people, [where] we can build a fairer, more sustainable future for Africa and the world."
Reason enough for Hivos to be present and push for an agenda that puts justice at the heart of climate policy by taking into account the rights of people most vulnerable to the effects of climate change.
Here is a brief run-down of our activities throughout the week.
Thursday, August 31 
On the eve of Africa Climate Week we organized a press event with the International Press Association of East Africa. The goal: to get grassroot activists and international media in a room together and brief the press about what is at stake during the summit.
The activists had three key messages for the media:
We need more climate finance
Climate finance should reach local communities
Big renewable energy projects should include, not harm, local communities.
Anjella Lanipir from the Wong'on Women Initiative spoke to journalists about how climate change has affected the El Molo Indigenous community near Lake Turkana in Kenya. Despite Africa's biggest wind farm being built on their land, they remain disconnected from the national grid.To learn more about what happened to them, watch this short film that we created for Africa Climate Week.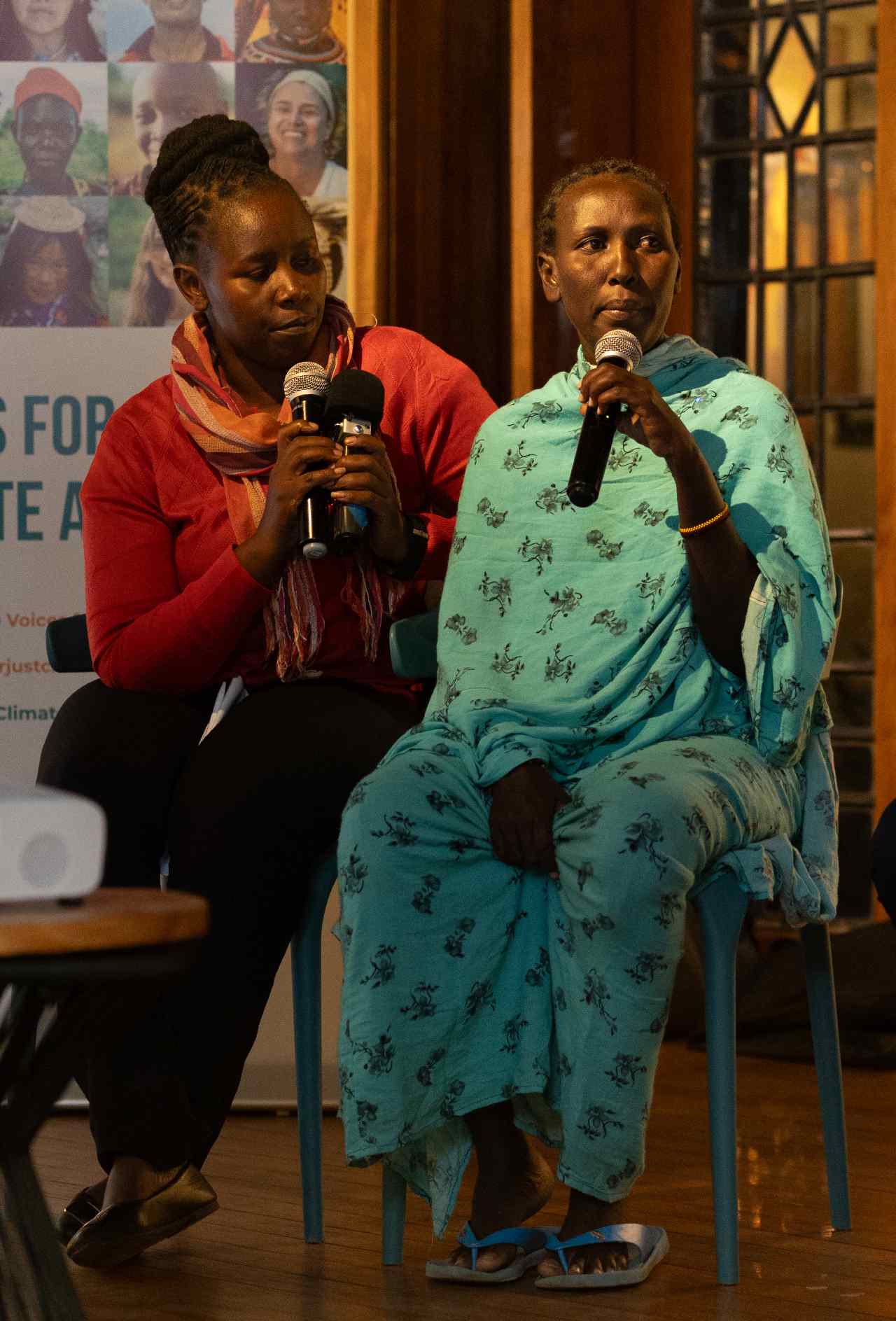 Monday, September 4
The summit started on Monday. Inspired by activists and their stories leading up to the summit, we hit the streets with our partners on the first official day of Africa Climate Week. We joined the People's March to further emphasize the fact that we need a just energy transition. One that listens to the voices of women, youth, Indigenous people and others most vulnerable to climate change impacts.
Tuesday, September 5
Even more African and world leaders participated in the Africa Climate Summit on Tuesday. The massive presence of private sector representatives – mostly from Europe and the United States – was most striking. This prompted Maimuna Kabatesi, who manages Hivos' Voices for Just Climate Action program, to speak out in El Pais:
"We thought this summit could prepare us to come to the Dubai COP as a united front. They deny entry to members of civil society in Africa and prioritize the participation of the private sector from Europe or the United States. It is not a people-centered summit, but a summit focused on economic benefits."
Hivos also contributed to an official Africa Climate Week side event organized in the afternoon by our ENERGIA network, where Sheila Oparaocha discussed the role of women entrepreneurs in a just energy transition.
Wednesday, September 6
On Wednesday morning we hosted a breakfast round table with partners Mama Doing Good and Journalists for Human Rights. The room was packed with 57 journalists from local and international media.
With such an audience, our partners could properly share their stories and outline how local climate solutions can benefit the energy transition without shutting out local communities.
A case in point is an initiative by youth groups on the shores of Lake Victoria. A documentary we made for the event shows how they sought out the traditional expertise of their elders in order to restore their environment. Watch the film here.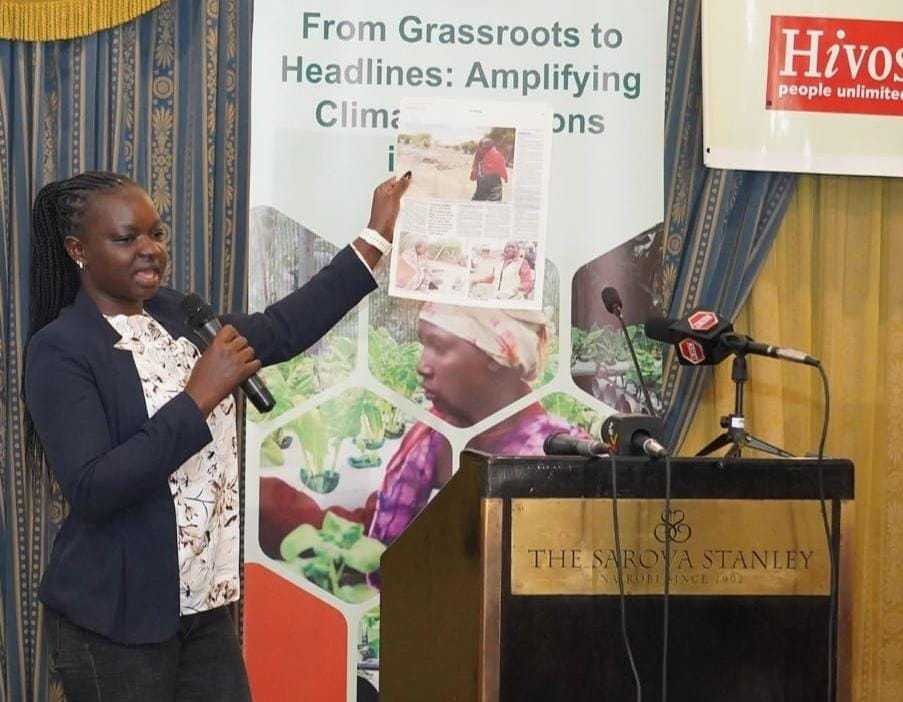 Communities around Lake Victoria use very few resources to implement their initiatives. Imagine, then, what local solutions can achieve when international climate finance actually manages to reach them? This was the point Maimuna Kabatesi made during an interview for the Hali Hewa podcast on African climate stories.
Thursday, September 7
We woke up reading: "Women aren't beggars! Hivos slams African Climate Summit for gender bias" the headline of a piece in The Star. In the piece Kennedy expressed his disappointment with the Africa Climate Summit's outcome, which had been communicated the previous day through a collective statement by African leaders. Besides leaving women out of the equation, Kennedy also noted that the strategy in their statement would still direct most new energy investments towards fossil fuels. Nor would these investments reach inclusive, locally-led initiatives.
Kennedy: "The declaration leaves too many loopholes that would let 'green' investment perpetuate the failed models of the past that have impoverished so many African women and youth."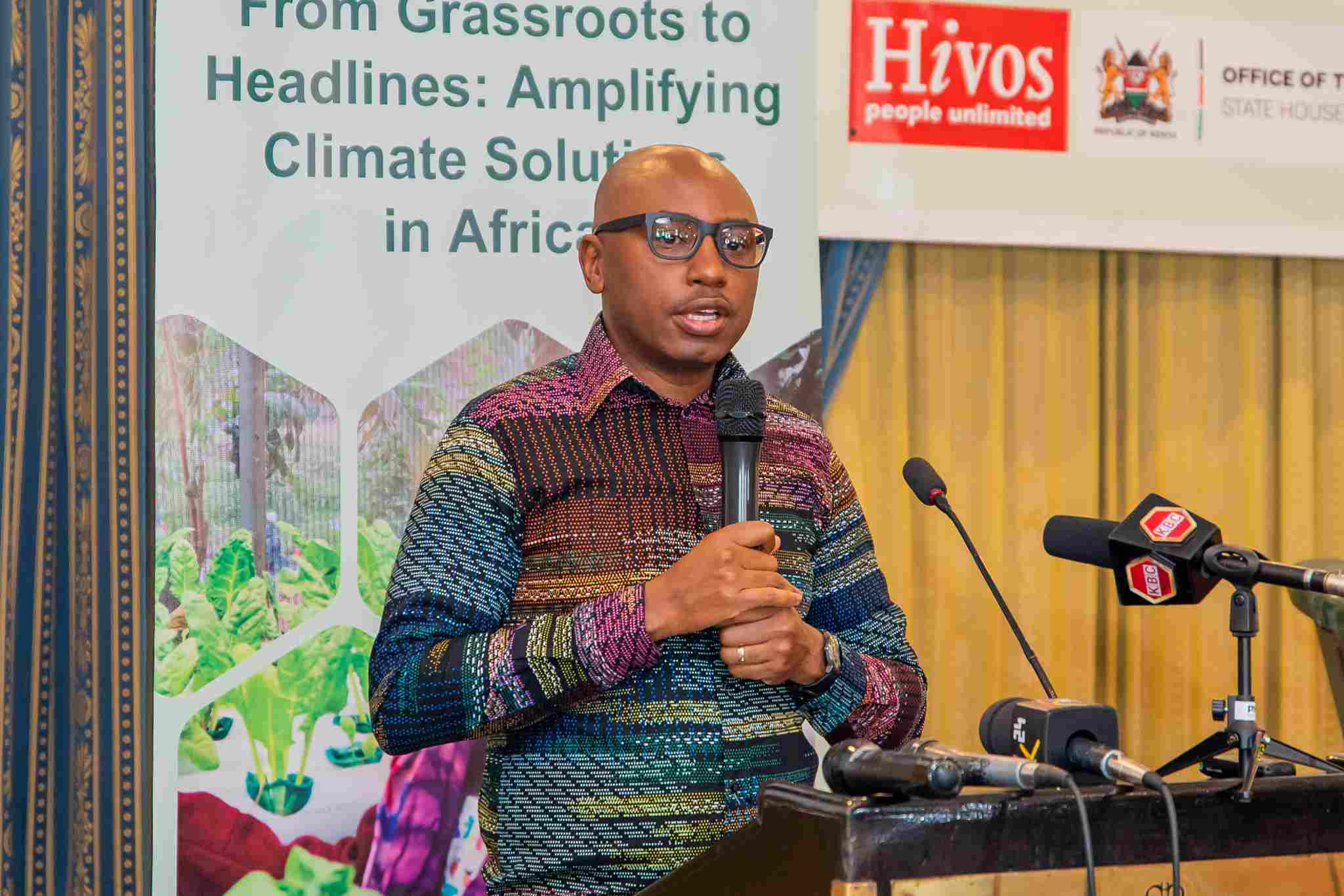 So how do we rate the first-ever Africa Climate Week and Summit?
Our verdict: Not good enough.
The existence of an Africa Climate Week is in itself very positive. Countries on the African continent are amongst those that have contributed least to the climate crisis but are nevertheless hit hardest by its effects. Any initiative that makes their voices louder on the world stage is commendable. But, as Kennedy Mugochi concluded, the African Climate Summit's failure to adequately take into account vulnerable groups within African societies – women, youth, Indigenous communities, urban poor – is very problematic.
The Summit's declaration wants to open up the continent to more green investments or carbon offsetting projects (through which companies can theoretically compensate for their CO2 emissions in one place by reducing them elsewhere). But this does not automatically mean that people in Africa who suffer from the effects of climate change are actually helped. In fact, sometimes it makes their situation worse. The way the El Molo Indigenous community lost their land to the Lake Turkana wind park without receiving a single benefit in return (see above) is a stark warning of what lies in store for other local communities.
We as Hivos cannot repeat this message enough. And we'll keep hammering away at it online, on the streets, in our projects and programs, through art and activism, and at future climate events in Africa and elsewhere.